Motivation

This Module is build around the counter 4017. It provides you with with 8 bidirectional toggle switches. The active switch is signaled with a LED. All switches are brought out to the front panel, so you can patch this module with maximum flexibility. Audio signals are switched as well as control voltages. This module is clocked external and can be clocked with high frequencies. Way above the audio range if needed. You can select the stepped sequence length between 2..8 steps with a rotary switch. The reset input is brought out as well.
Specs and features
Sequential switch with 2..8 steps
Bidirectional toggle switches
Audio and control voltages switchable
External clock way above audio range
Runs on +/-15V and +/-12V
Implementation
Schematic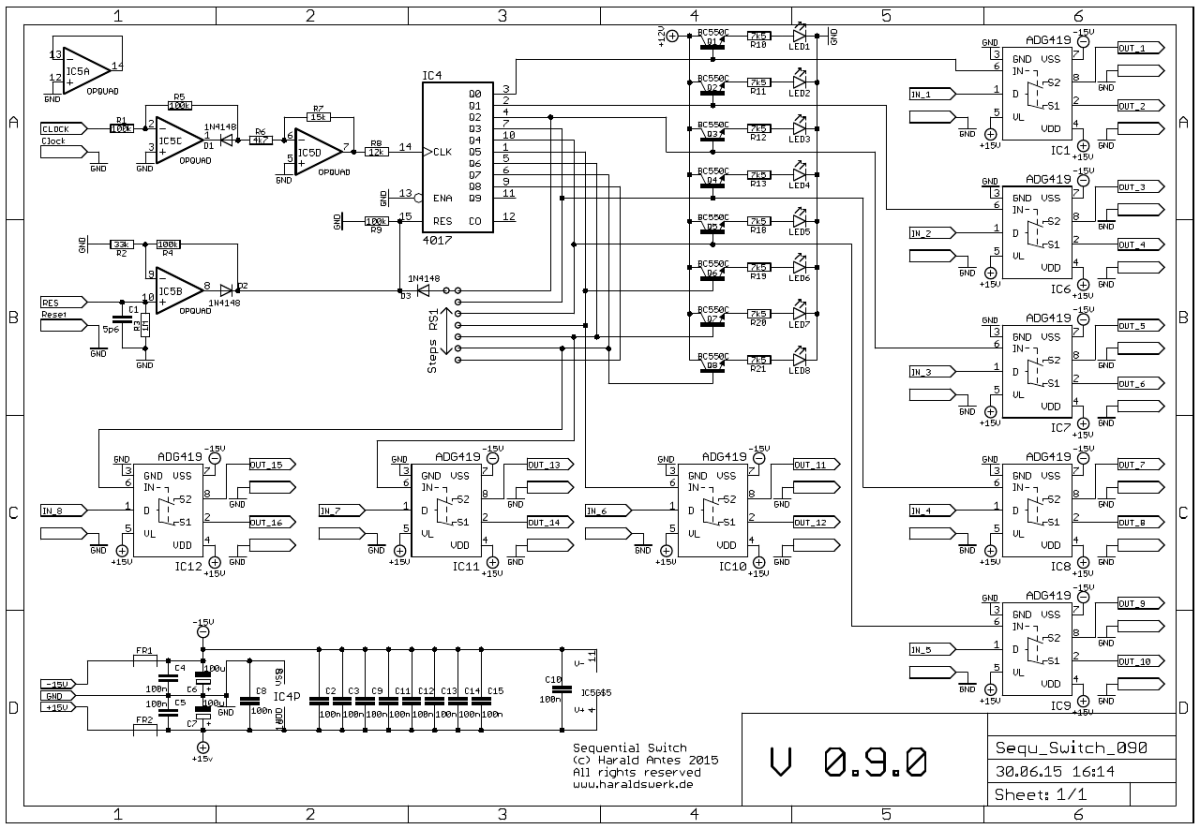 Description:
The 4017 is clocked through the clock input with IC5C and IC5D. RS1 selects the sequence length. The DG419 toggle switches are successive toggled with the every active step of the 4017. The LED signals the active step.
Top