Motivation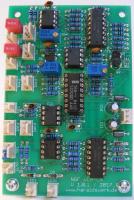 A well known way to reduce noise in VCA is using the VCA's in parallel. Here is my approach. A LM13700 used in parallel reduces the noise floor around 3dB.
Specs and features
VCA with reduced noise floor
Runs on +/-15V and +/-12V (with some resistors changed)
Implementation
Schematic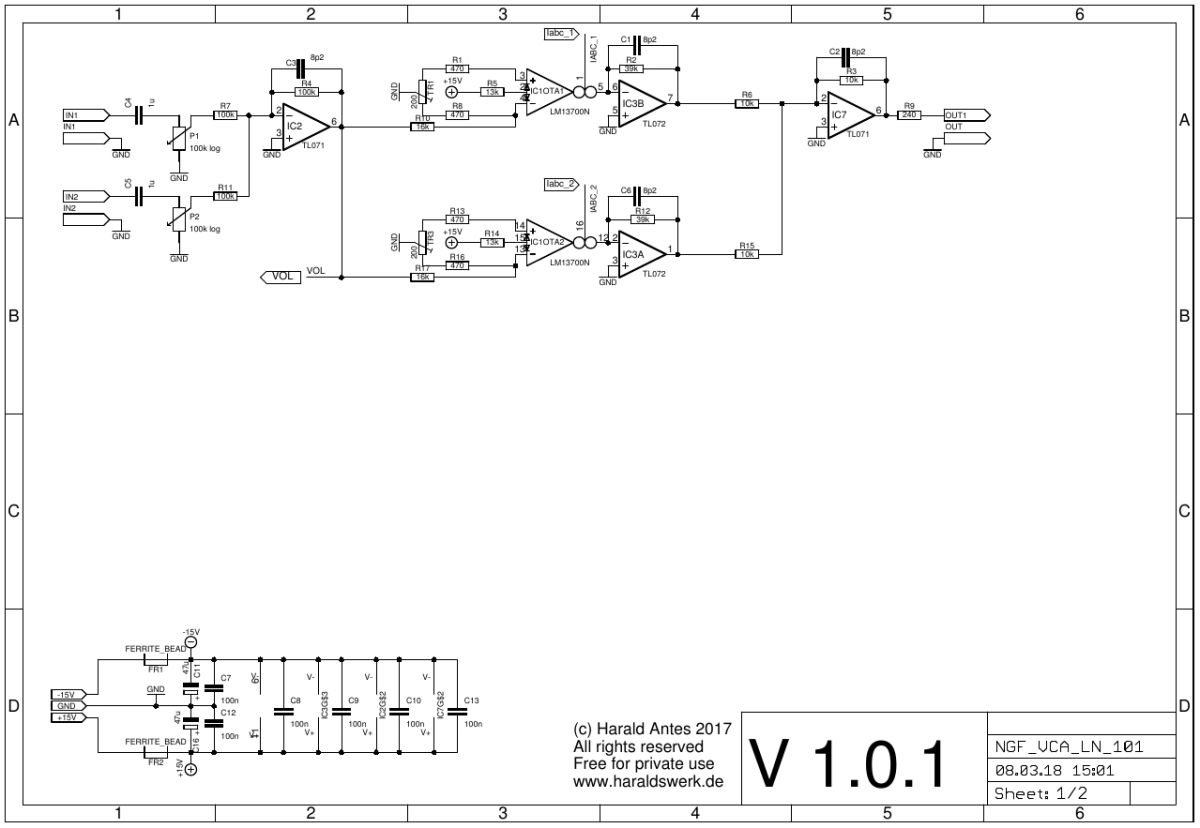 Description:
Nothing special here. Just two plain forward designed VCA with LM13700. With the signals added together.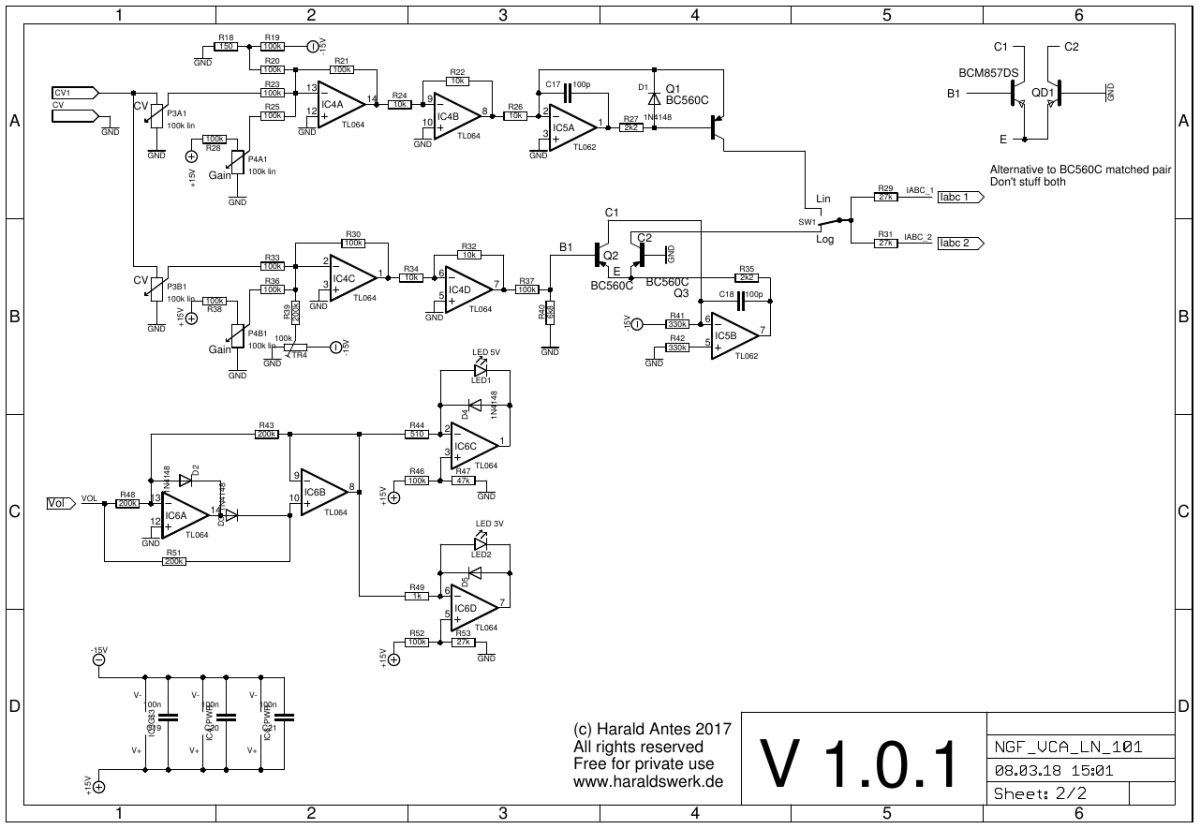 Description:
Standard circuitry for Iabc and level control.
Top
Calibration
CV feedthrough: Remove IC3 and IC7. Set mode switch to lin, gain pot to max, input pot's to ground. Connect pin 7 from the socket of IC3 to ground. Measure the voltage at this point. Adjust TR1 for zero volts. Do the same with pin1 and TR3. Put the IC's back in.
Log setpoint: Apply 5Vpp signal to the input. Set input pot to max. Set mode switch to log. Gain pot to ground. Adjust TR4 for zero signal output.
Top