Motivation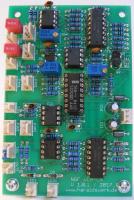 A well known way to reduce noise in VCA is using the VCA's in parallel. Here is my approach. A LM13700 used in parallel reduces the noise floor around 3dB.
Specs and features
VCA with reduced noise floor
Runs on +/-15V and +/-12V (with some resistors changed)
Implementation
Schematic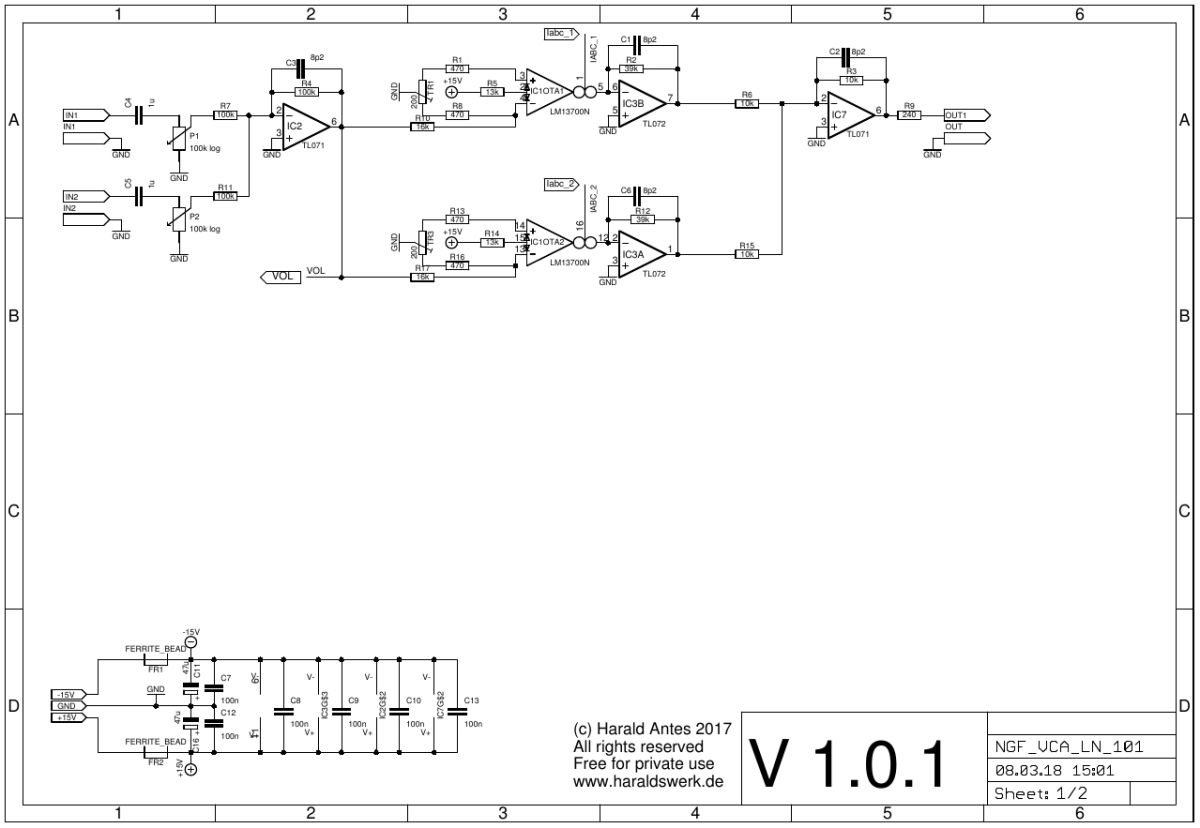 Description:
Nothing special here. Just two plain forward designed VCA with LM13700. With the signals added together.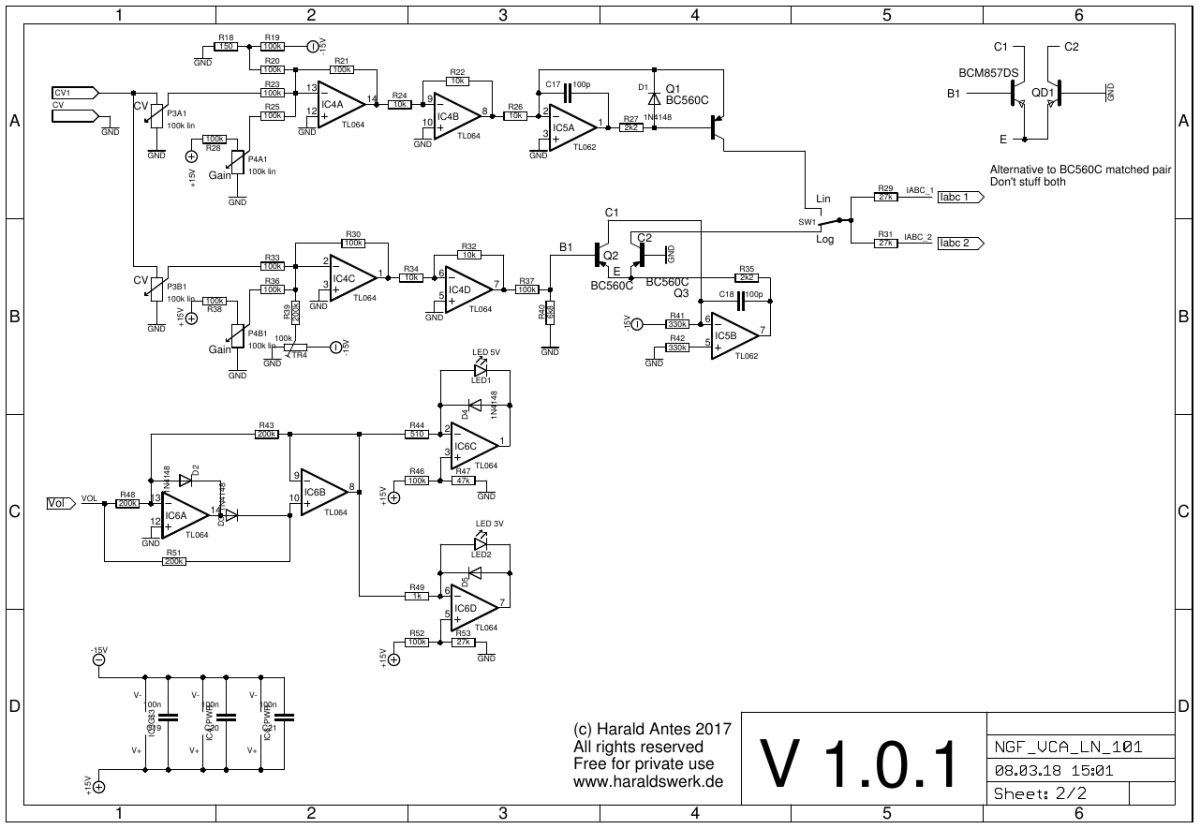 Description:
Standard circuitry for Iabc and level control.
Top