Motivation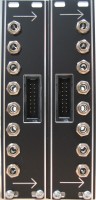 When using different cases it is quite inconvenient to run lots off long patch cables between them. With this pair of modules you can reduce the amount of patch cables used between cases. This modules allows to use ribbon cables between cases. The connections are active buffered with OpAmps, so they are unidirectional. To connect cases in both directions (send and return) you need two pairs of this modules.
Specs and features
Eight active unidirectional connections
Runs on +/-12V and +/-15V
Power consumption below 20mA each rail
Implementation
Schematic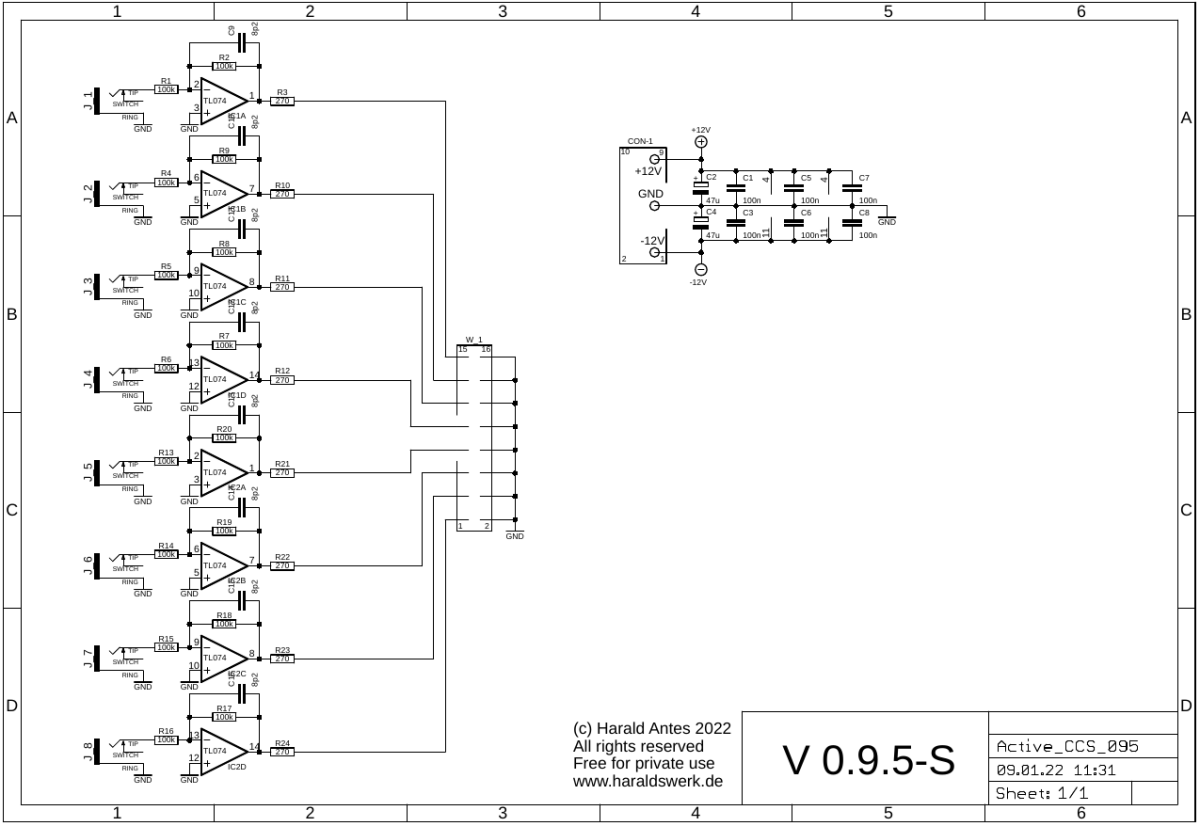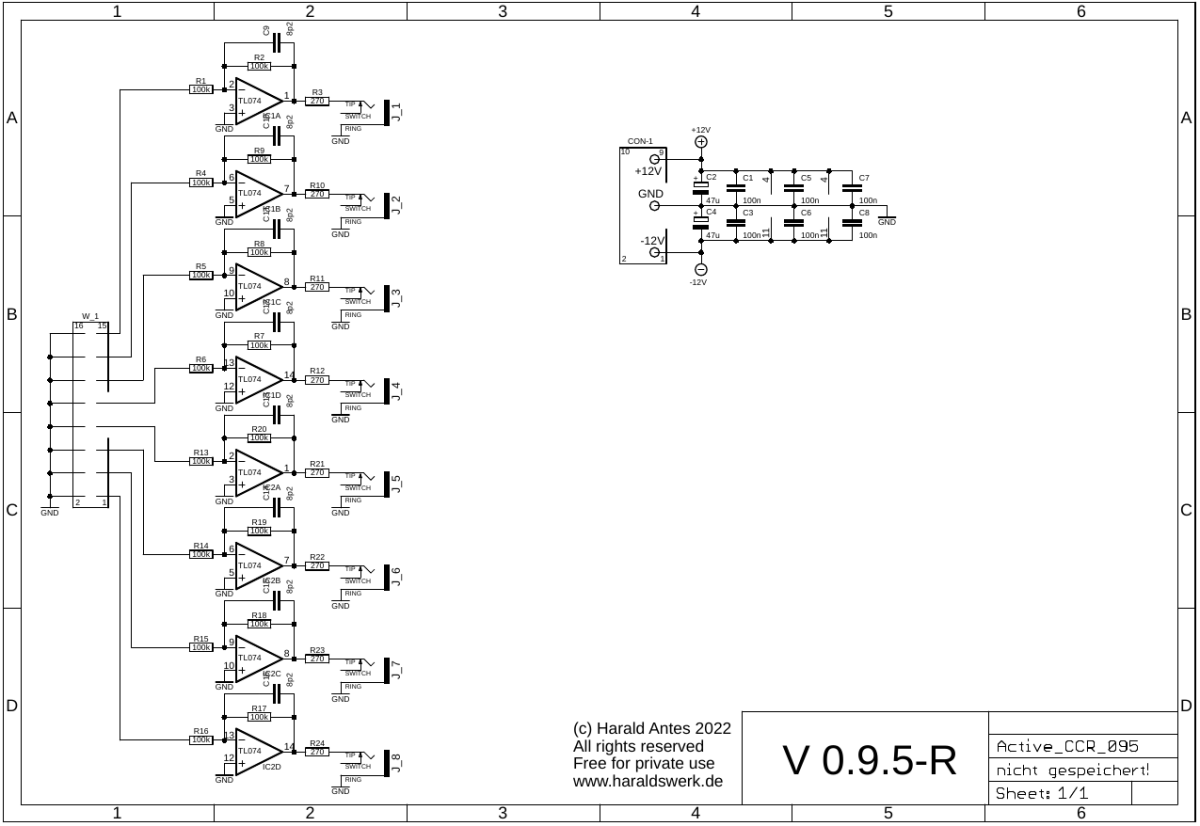 Description:
Nothing special. Just a lot off inverting OpAmp stages on the send and receive site.
Top