Motivation

Not much to say. A 440CPS module. Quite useful for tuning in a bigger system. OK, one more sentence. It is the replacement for the 440CPS module from the Elektor Formant in my NGF Project.
Specs and features
On/Off Switch to keep the 440Hz out of the system when not needed
Runs on +/-15V and +/-12V
Power consumption below 25mA +rail / 5mA -rail
Implementation
Schematic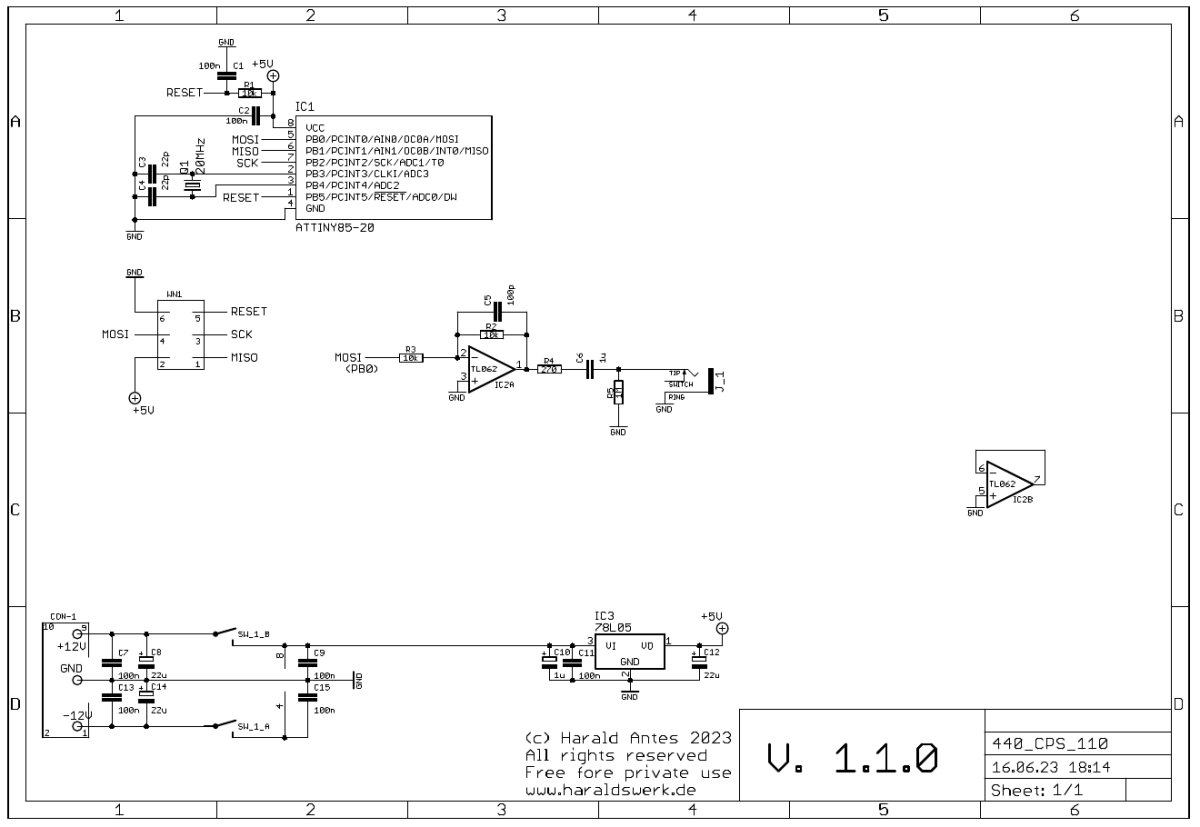 Description:
Everything is done in software. Output is a 440Hz Square wave. That's it.
Top