Motivation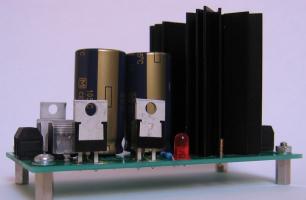 In many cases it is useful to have a easy to build fixed voltage PSU at hand. For this case I have made a PCB which works with the 78xx series voltage regulators in TO220 housing. The implementation follows closely a straight forward design as in the data sheet. I have tested this design with a current load of 1A for some hours. No problems whatsoever.
Specs and features
Input: Select transformer according to your needs
Output: Voltage depends on the regulator used / 1A DC
Implementation
Schematic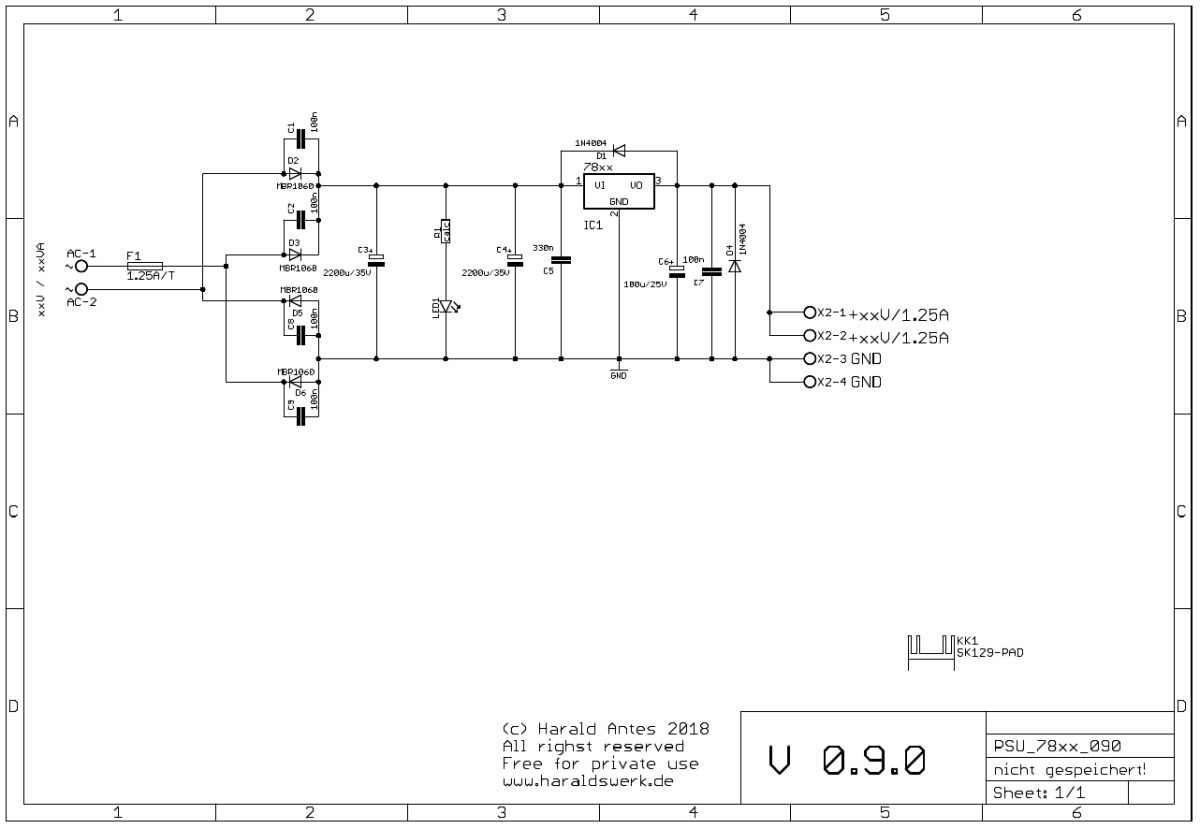 Description:
Nothing special. Just refer to the data sheet of the 78xx. Calculate R1 to keep the current through the LED within the specs.
Top