Motivation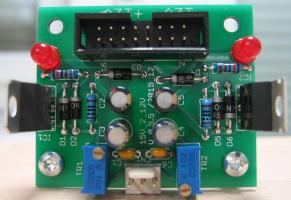 From time to time I want to integrate a 12V Eurorack module in my 15V banana setup. So I needed a 15V to 12V adaptor. Nothing spectacular. Just from the datasheet.
Specs and features
Input +/-15V DC (or higher)
Output +/-12V DC
Implementation
Schematic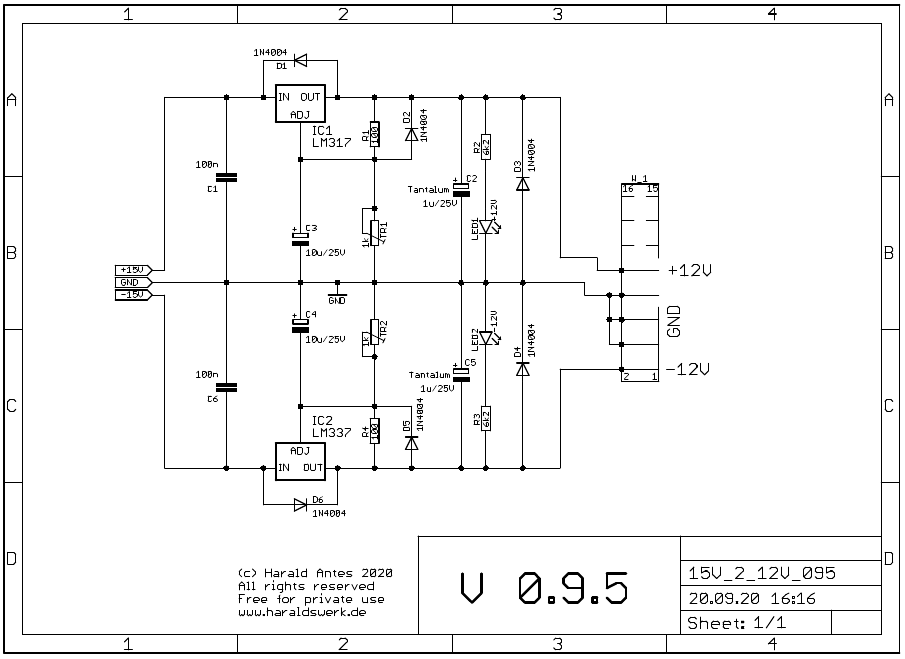 Description:
Just the standard configuration from the datasheets.
Top
Calibration
Adjust TR1 for +12V
Adjust TR1 for -12V
Top
Building hints
For higher currents mount heat sink