Motivation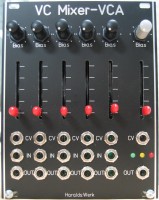 This is basically a combination of 6 VCA configured as a mixer. The five inputs can be used as individual linear VCA or as input channels to the mixer output. All five input channels and the mixer output are voltage controlled. The control voltage inputs for the input channels are normalized so you can modulate all five channels with the same control voltage or group them to your needs. The sliders controls the amount of the modulation per channel. The inputs are normalized as well. This makes for a nice voltage controlled overdrive when used. A level indicator shows the output signal at the summed output. The summed output is voltage controlled as well. Instead of the here used CA3280 (I am using up some NOS) you can use the new available AS3280.
Specs and features
Five voltage controlled inputs
Five independent VCA
Voltage controlled output
Level indicator
Power consumption around 75mA each rail
Implementation
Schematic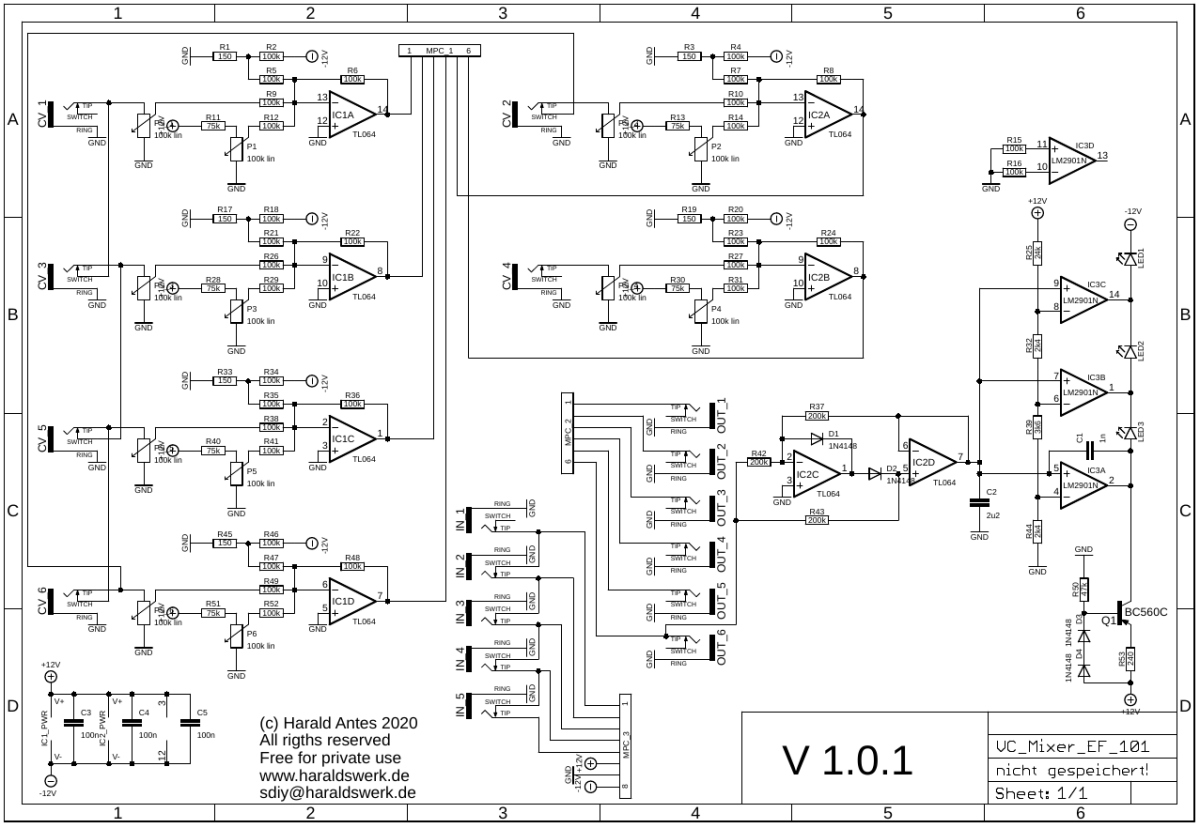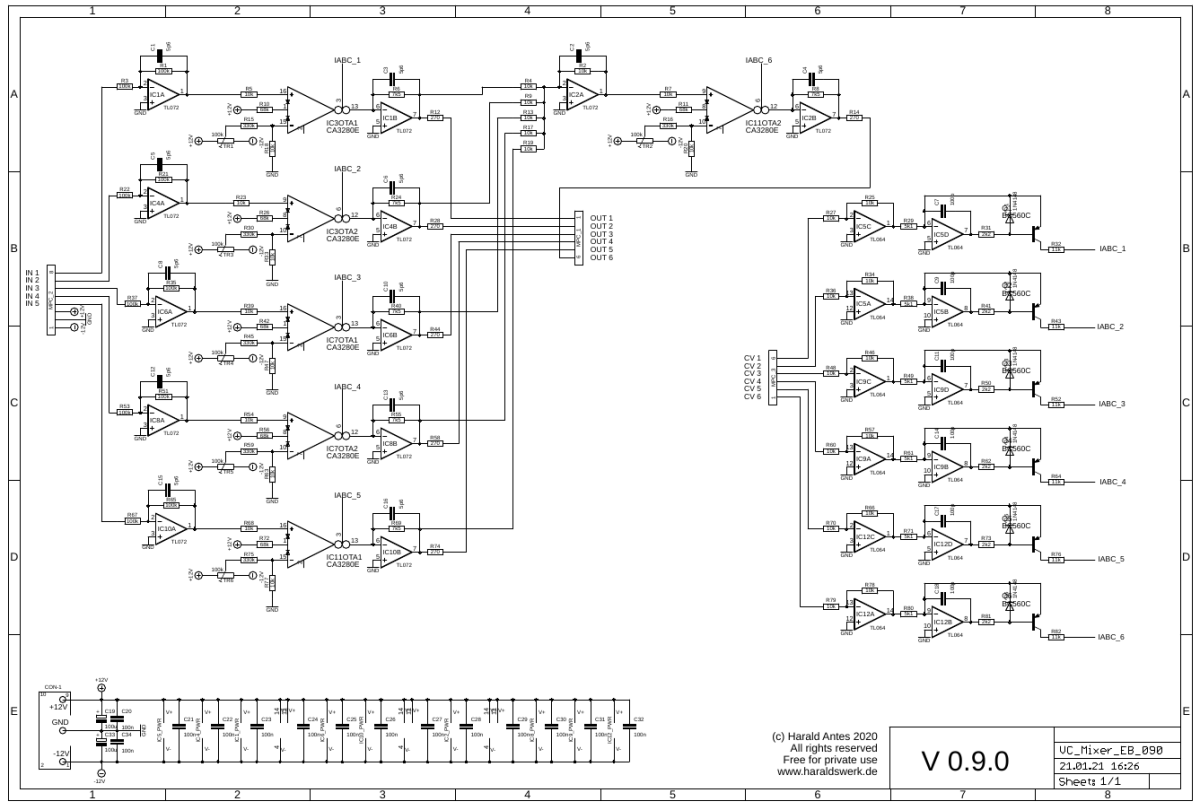 Description:
On the schematics you can see 6 VCA with linear control current sources. Just as it is done over and over again. Plenty explanations on the web.
Top
Calibration
Set all Bias potentiometers to zero
Attach a voltmeter or oscilloscope to the summed output
Set output Bias potentiometer to max
Adjust TR2 for zero Volt at the output
Let the output Bias potentiometer stay at max
Set the Bias potentiometer of channel one(2, 3, 4, 5) to max
Adjust TR1 (TR3, TR4, TR5, TR6) for zero Volt at the output
Set the Bias potentiometer of channel one(2, 3, 4, 5) to back to zero
Top
Building hints
It is mechanical a bit tricky. Before mounting the sliders make a check of the functionality because you'll have a hard time replacing parts on the backside of the front PCB with solder joints under the sliders.
Now mount the sliders. Do not solder them yet!!. Put the front panel on and tighten the screws.
Put a (scrap) piece of PCB material or something else with 1.6mm thickness between sliders and front panel
Turn the module upside down and push the sliders against the scrap material and the front panel.
Make sure that they are parallel to the front
The solder legs are now nearly flush with the back side of the PCB
Check again that the sliders don't touch any solders joints beneath them.
Solder the sliders
Special parts
Instead of the here used CA3280 (I am using up some NOS) you can use the new available AS3280.
The sliders are from Befaco (Thonk)
The connectors are Thonkicons (Thonk)