Motivation

This is my take on a performance mixer with channels and groups. The panning and the volume for the channels is voltage controllable. You have two aux send per group, pre and post fader. The input gain is adjustable between 0..2 which can give nice distortion if wanted. You can add channels as needed.
Specs and features
As many as input channels as needed
Pre and post fader aux send
Left and right return (Normalized left to right)>/li>
Left and right out per group
Overdrive per channel
Variable scan depth and position
Voltage controlled pan and volume
Power consumption below 15mA each rail
Implementation
Schematic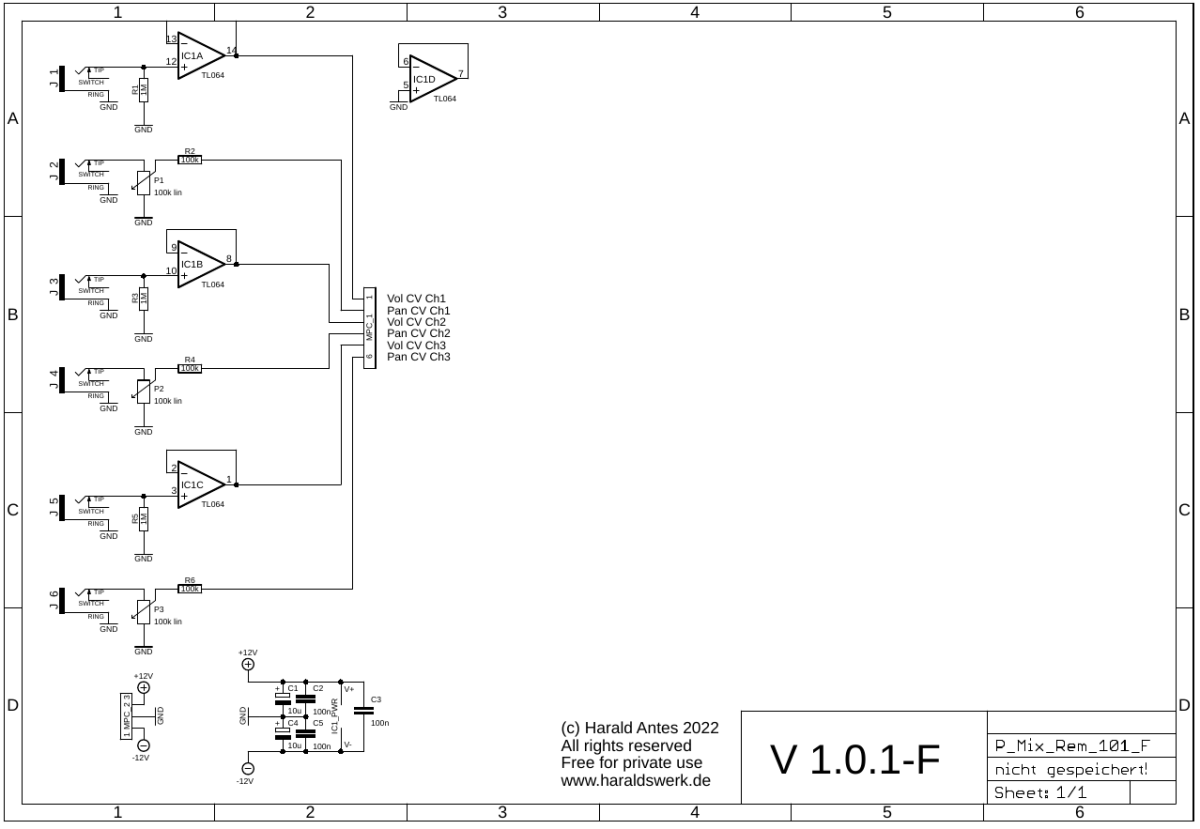 Description:
Nothing special about it.
Top