Motivation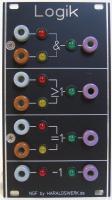 I needed a module to combine gate and/or trigger events for steering sequencers, ADSR and other gear. So I build one. This one here has and, or, ex-or and neg logic gates. The states of the inputs and output are signaled with LED. The inputs takes audio as input as well. This makes for some interesting patches. The minimum input level can be set to your needs.
Specs and features
and, or, ex-or and neg function
Takes gate and trigger input and audio input as well
Minimum input level set to 4,5V (adjustable)
Output +5V positive logic. +5V=high, 0V=low
Runs with +15V/-15V or +12V/-12V (with minor changes)
Implementation
Schematic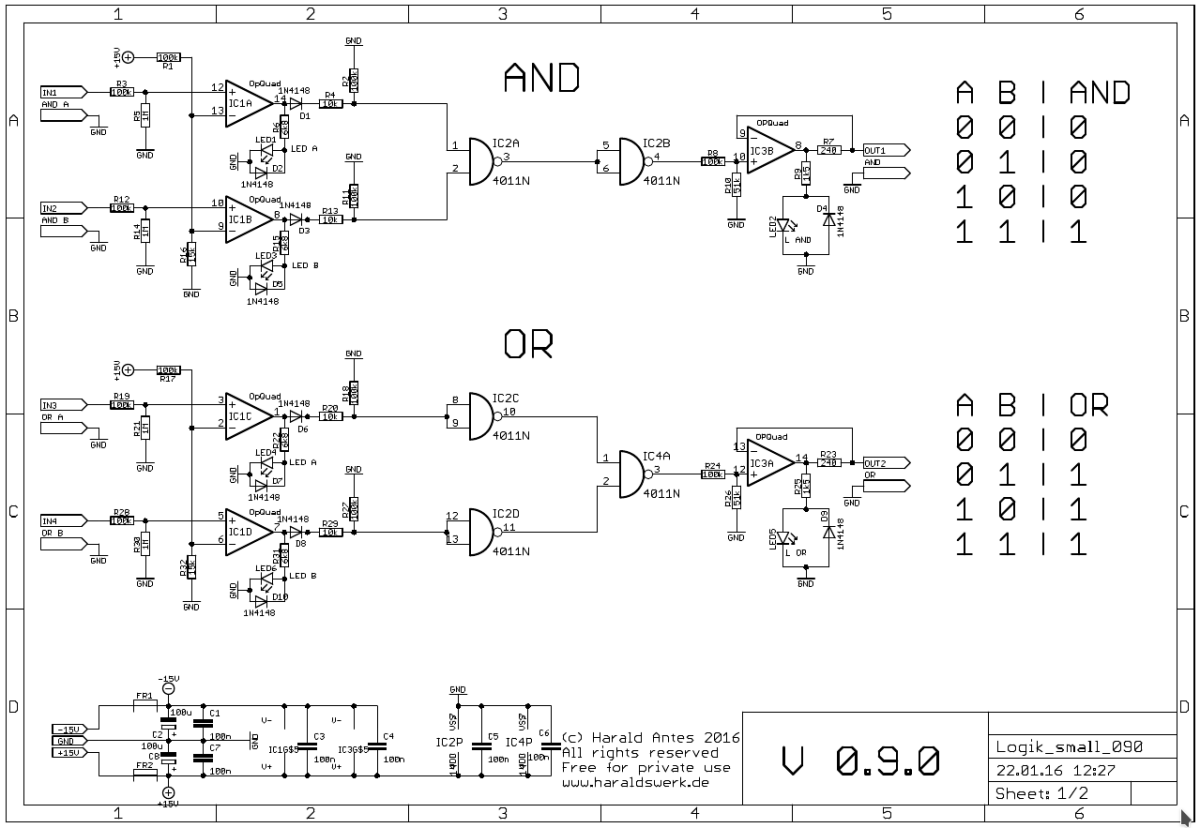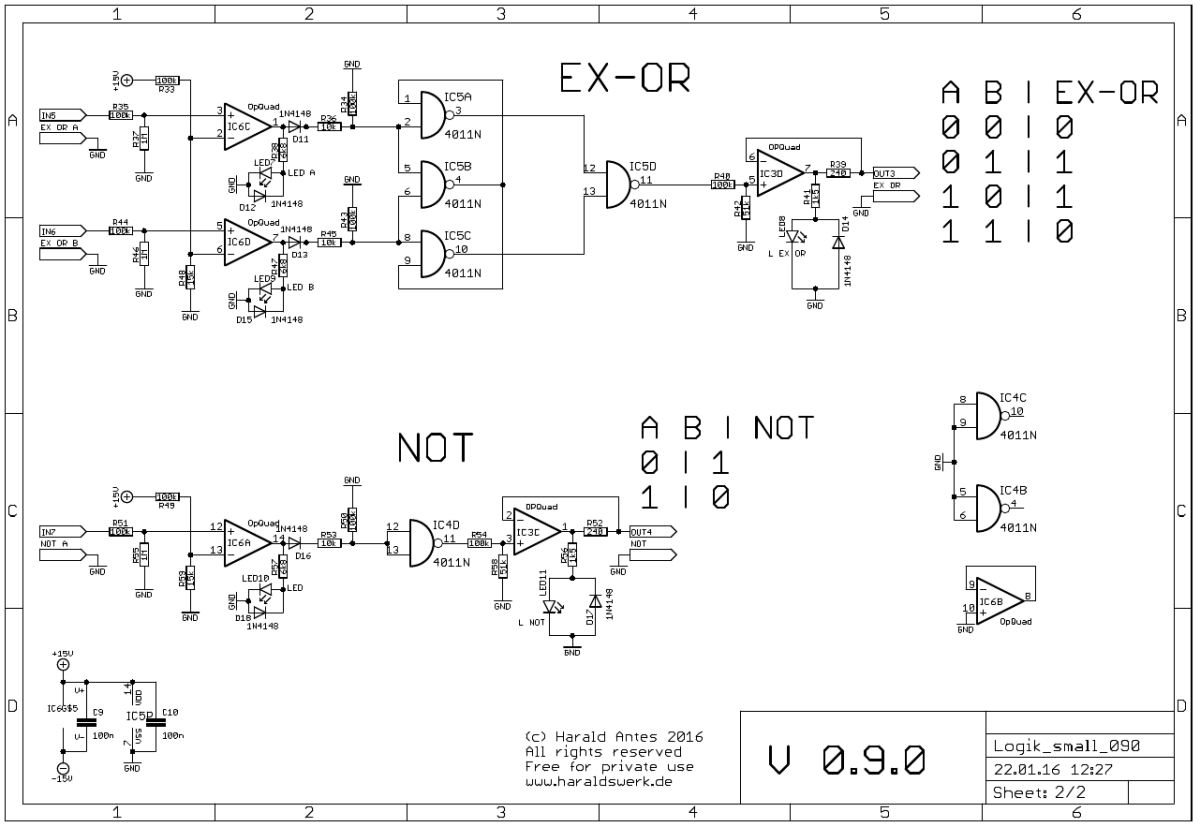 Description:
t.b.d.
Top