Motivation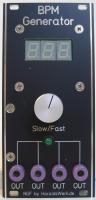 The BPM Generator give you +5V pulses output with 20ms length, from 40 to 240 beats per minute. Controlled by a microprocessor. The BPM are displayed with three 7 segment LED. The speed is adjusted with an rotary encoder.
Specs and features
40..240 BPM +5V/20ms output
Speed control with rotary encoder
PSU +15V/-15V or +12V/-12V (with minor changes)
Implementation
Schematic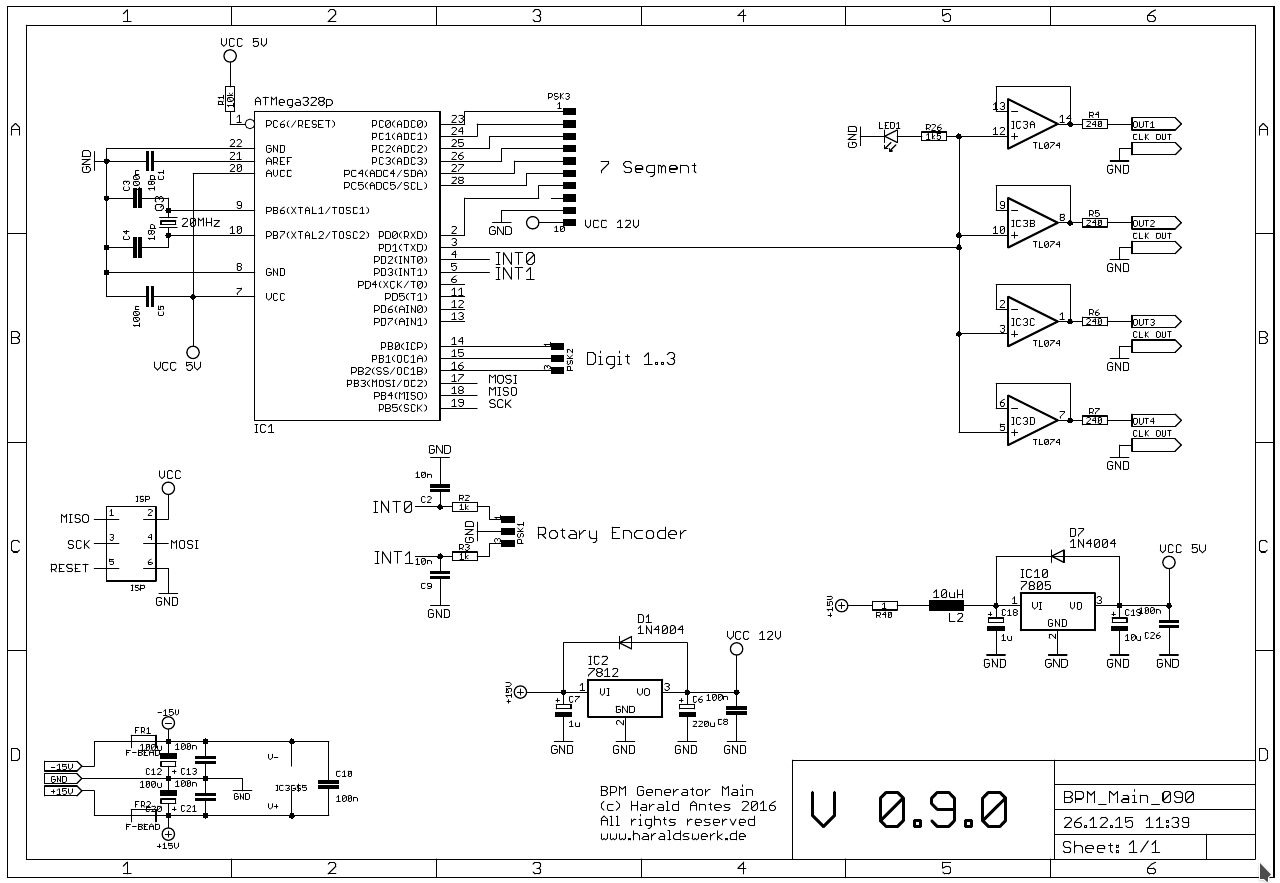 Description:
Most work is done by the microprocessor. The micro takes care of the output timing and the multiplexing off the display. All four outputs are independently buffered.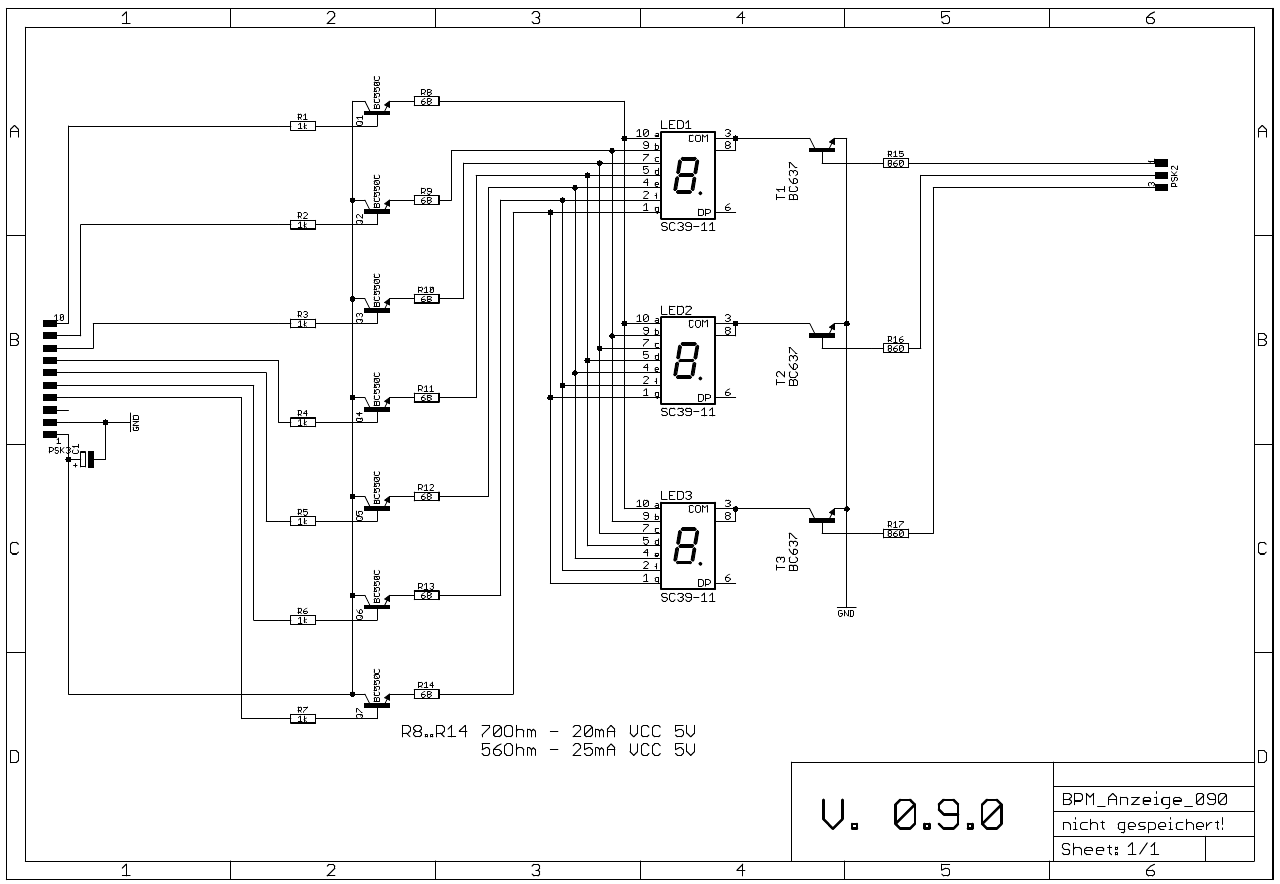 Top