Motivation

This is my adaption of the Elektor Formant RFM module as described in Elektor Formant book 2 pg28ff. I put only one filter in this module, so you can build as many as you want or need. It is a state variable filter with variable volume, Q (resonance) and frequency. It is thought to emphasize a certain frequency range. This can be used to reproduce the resonances of acoustic instruments. With the given values the frequency range is 50..2300Hz, Q 0.8..5, vol. 0..1.
Specs and features
Band pass with variable center frequency and Q
Runs on +/-12V and +/-15V
Power consumption below 20mA each rail
Implementation
Schematic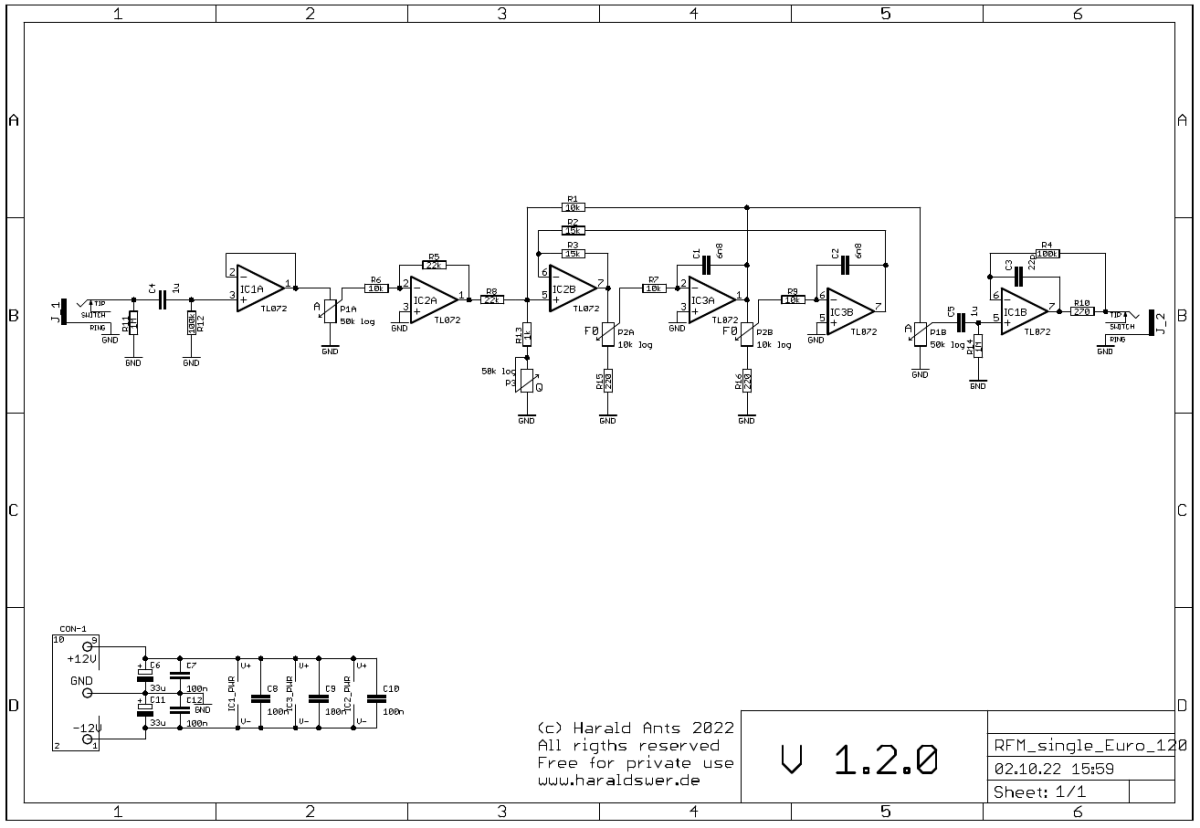 Description:
This is basically a SVF. Please refer to the original article(Elektor Formant book2 pg 28ff) and other implementations on the web.
Top
Building hints
You can adapt the frequency range to your needs. The description can be found in the original article.