Motivation

One more module for my Shak 2 Synth project. This is a 24dB low pass filter with fixed frequency. The given part values are dimensioned for the Shakuhachi flute to dampen the second harmonic slightly. It also prevents feedback from the microphone. The cut off frequency and filter response is easily adapted to your needs by changing part values. Details can be found in "Acitve Filte Cookbook" second edition by Don Lancaster pg. 142.
Specs and features
Low pass with 24dB roll off
Runs on +/-15V and +/-12V
Power consumption below 10mA each rail
Implementation
Schematic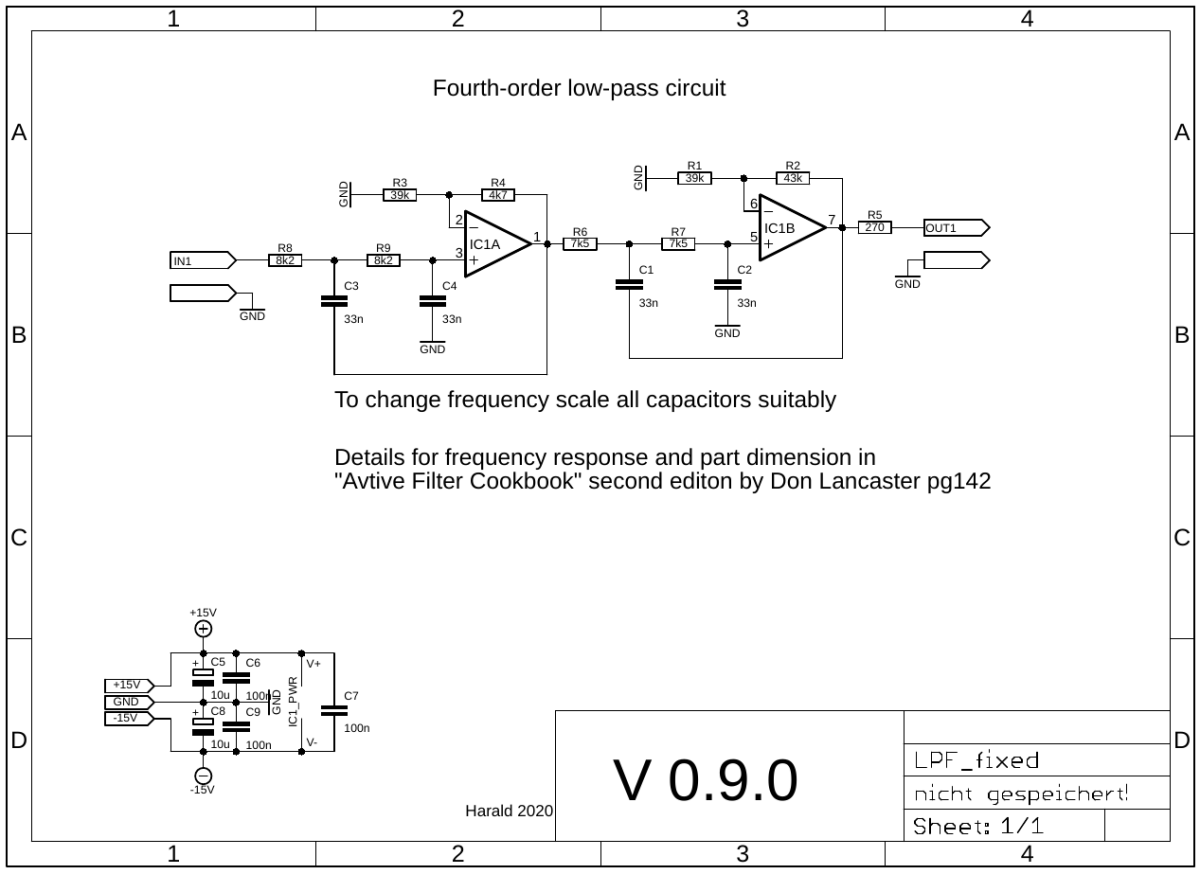 Description:
This is a well known implementation of the fourth order Sallen-Key low pass filter. You can look up the details in Don Lancaster's "Active Filter Cookbook or somewhere on the net.
Top