Motivation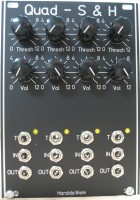 This is a analog Quad Sample and Hold build around the LF398, as many others. The trigger and signal inputs are normalled and has individual attenuators. So you can have four differing outputs from the same input signal. You can easily adapt the timing to your needs with changing two capacitors per channel. You can have four differently timed Sample and Hold in one module.
Specs and features
Quad Sample and Hold
DC coupled
Trigger/Gate input with LED
Trigger/Gate inputs normalled
Attenuator for each input
Signal inputs normalled
Trigger/Gate Threshold
Runs on +/-12V and +/-15V
Power consumption below 50mA each rail
Implementation
Schematic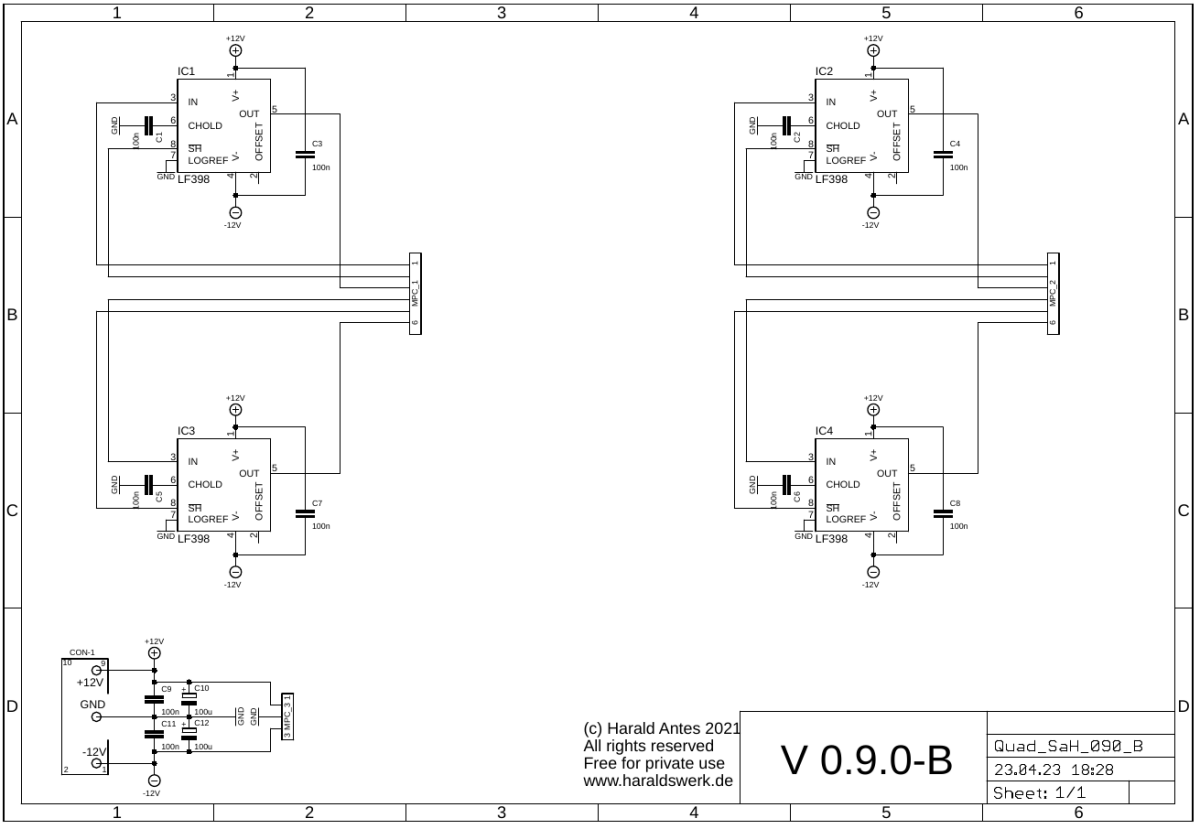 Description:
Build around the LF398. Have a look at the data sheet. The rising edge of the incoming signal to the trigger input generates a pulse to start the sample. This is done with a comparator. The trigger level is set with a potentiometer.
You can adapt the the timing to your needs. As in every analog Sample and Hold the timing here is a compromise between sample speed and droop. To change the sample time change the capacitor behind the comparator. To change the hold time (acceptable droop) change the hold capacitor at pin 6 of the LF398. You have for Sample and Holds here. So you can implement different timings.
Top